January 2018 News and Updates!
Multi-Org > & Shared Services - Advanced Functionality in Oracle Cloud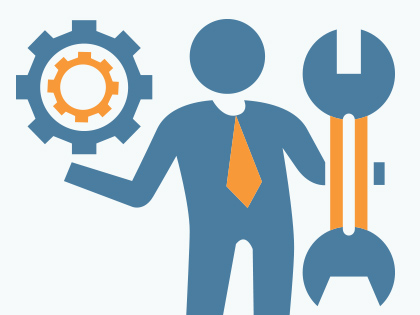 In October 2017 Celantra Systems initiated a small " Study Group " to review specific areas of advanced Cloud Application functionality. We invited selected SIG leaders and professionals from customers and consulting organizations to participate in 1-2 hr. open discussion sessions. Over the last several months we reviewed White Papers discussing " Oracle Financials Cloud: Shared Service Centers (SSC)."

We compared Cloud with R12 functionality, concentrating on new concepts such as Profit Center - allowing shipment base Inter- or Intra-Company transactions within a single Business Unit. Additionally the idea of multiple specialized Business Units (Procurement Unit) serving a single Legal Entity led us to many heated conversations. Overall, we all learned more in appreciation of the enhanced flexibility & Oracle's support for the business demands for organizational flexibility.

If you are interested to participate in the study group, please let us know. We will contact you with the next dates and requested preparation. We have started reviewing the Oracle Cloud costing module structure. It is built on a complete new architecture compared to R12 functionality. Our next session will be focused on Oracle Cloud intercompany "orchestration." Further topics to be decided.

Join Our Webinar on Febuary 21st with highlights from the study group focused on Multi-Org and Shared Service
2018 Changes!
Accounting Standards, International Taxation & Financial Reporting, Data Privacy: Uncertainty on Trade Deals & Brexit
Some major changes in accounting standards have been widely discussed. These are the new US GAAP and IFRS rules on Revenue Recognition (ASC 606 / IFRS 15) and on Lease Accounting (ASC 842 / IFRS 16). Oracle has developed automated solutions such as "Revenue Management Cloud Service" and additional functionality in Property Manager. Alternative tools and solutions are available. Two elements are non-negotiable: a) documentation & audit trail and b) integration of revenue & COGS recognition.



We can help in the fast track solution selection and implementation.



International Taxation & Financial Reporting: The new tax reform imposes taxes on certain types of overseas income and impacts the treatment of intercompany expenses incurred with overseas subsidiaries, e.g. IC COGS or IC Interest expense. The impacts are still being analyzed and clarified by tax professionals, the FASB Board, and the government agencies. For details see Journal of Accountancy

Companies will have to make adjustments to the IC legal relationships and IC pricing arrangements. Financial and supply chain flows-may also be impacted. With Country-to-Country reporting, E-Audit, and Brexit uncertainty all occurring at the same time, we all know that our organizations needs to be ready to adapt to the changing landscape of tax, trade, and reporting regulations. This requires a fresh look at the resilience and flexibility of your multi-org, legal entity, and intercompany configurations.

Data Privacy Regulations: Data security and data privacy are headline news on a frequent basis. The European General Data Privacy Regulation (GDPR goes into effect in May 2018 and contains stringent data security, notification & reporting requirements for companies doing business in the EU or with EU citizens. Implementation of comprehensive data security and privacy solution is a daunting task for all organizations. It involves the entire organization and involves technical, process, and training solutions.



Please contact us for an assessment, tool selection, and implementation guidance

Please contact us for a Multi-Org and Intercompany Diagnostic Review and Workshop



Goal for 2018:
"How to Eliminate Boundaries between Business and IT...IT needs to get out of the application business by becoming the business and focusing on outcomes, value streams and product innovation." (Gartner)